Child Care Provider Resources
At Community Action, Child Care Resource & Referral (CCR&R) in Washington County offers support and training to many local providers.
Call: 971.223.6100 or 800.624.9516

Fax: 971-223-6101
CCR&R is the hub for child care providers in both Washington County. Our trained staff stands ready to assist you and to help you be successful.
Many providers access our services for skill development and training, technical assistance, onsite education, business assistance and training on child care subsidy programs. CCR&R is the local expert in connecting providers to a comprehensive range of needs and resources.
Find specific information:
---
The current Resource News and past issues can be downloaded here. Child care centers and family child care providers who are listed with CCR&R receive a copy of the newsletter through the mail each quarter. Resource News contains local and state updates, funding and scholarship postings, class schedules, and program updates, as well as a knowledge base of skill development and resources.
Go to our newsletter page.
---
---
---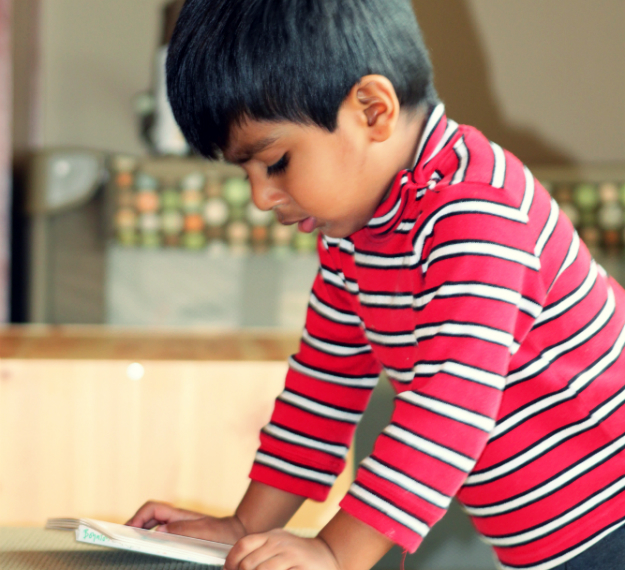 ---
Enroll in Our Database or Update Your Information
Not yet enrolled with CCR&R's registered providers? Inclusion in our database will help you get plugged in to a comprehensive range of local resources and support. Just complete and return the appropriate Provider Enrollment Form for your center (PDF) or family child care home (PDF).
If you are provider who is already enrolled with CCR&R, we want to ensure that our records are correct. Please complete and return the Provider Update Form (PDF) so you can continue to benefit from this valuable service.
Mail completed forms to:

Child Care Resource & Referral of Washington County
Community Action
1001 SW Baseline Street
Hillsboro, OR 97123

Or fax completed forms to 971-223-6101

To receive a blank form by mail, please call 971.223.6100.

Email / Scan completed form to: ccrr@caowash.org
---
Continuing Education and Scholarship Opportunities
The Scholarship Program provides financial support for training and education for providers working in family child care, center child care, Head Start, and before/after school programs.

In PCC's Early Education and Family Studies program, we offer you the skills you need to succeed in the world of childhood development, education centers, child care and assisted education.

The Early Childhood Education Specialization at Portland State University is a non-licensure degree program that culminates in a master's in curriculum and instruction focused on young children, birth through 8 years old.

The WOU undergraduate Early Childhood (EC) program prepares skilled and reflective teacher leaders in the field of early childhood who are advocates for young children (birth - 4th grade) and their families.
---
More Information on the Web
Provides essential child care services and support for families, providers, employers and communities.

National organization working to ensure that families in every local community have access to quality, affordable child care.

Resources and tools for Early Care and Education Providers.

Morrison Child and Family Services provides a comprehensive continuum of mental health, substance abuse and prevention services for children from birth through age 18.

Improving the lives of children and families by providing appropriate educational services to students with disabilities, from birth through 21 years of age.

Promotes professional development to achieve high quality care and education for children and youth, and creates and supports training and education.

Provided through the Oregon Child Care Resource and Referral Network (OCCRRN), the website offers online child care food handler training and testing.

State office for child care information, resources, licensing and regulation services.

Lists statewide child care training that may be used to meet various requirements.
---
Quality Rating Improvement System - Now called Spark
Early childhood is the most critical time in a person's growth. Because of this, parents and families need resources to make informed decisions about child care and their early learning options. Oregon's Quality Rating and Improvement System (QRIS) now called Spark, provides these resources and is a shining example of how Oregon is working to improve child care so that it serves a dynamic role in preparing children for school.
More specifically, Spark raises the quality and consistency of child care and learning programs, and improves the professional development of early childhood educators through training and incentives. It is a key component of Oregon's early learning plan, and designed to align and build upon other key early learning initiatives.
Spark is a voluntary system using a set of progressively higher program standards to evaluate the quality of an Early Learning and Development program, and supporting program improvement.
Spark is designed to:
Support early learning and development programs through providing high-quality care and education by offering free tools, incentives, and professional advice
Help parents and caregivers find and measure early learning and development programs that fit their needs with the help of an easy-to-understand rating system
Ensure that children have high-quality early learning experiences that help them develop the skills they need to be ready for Kindergarten and life
Spark envisions all children in Oregon having access to high quality child care and education, promoting optimal child development, school readiness, and continued success throughout life.