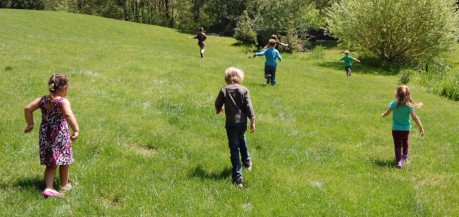 Child Care Resource & Referral
Community Action's Child Care Resource & Referral (CCR&R)
Get specific information for:
---
Child Care Resource & Referral in Washington County
A Program of Community Action located in Washington County
Call: 971.223.6100 or 800.624.9516

Fax: 971-223-6101

Hours: Monday/Wednesday/Friday: 9am-3pm, Tuesday: 12pm-3pm
For many years we have provided families with free child care referrals and resources, as of July 1, 2016 the referral service 211 will be providing these free referrals for families. Visit our Parents and Families page for more information.
Child Care Resource & Referral supports child care providers with training and registration information, technical assistance and inclusion in our free referral database; provides expertise for Oregon employers on program development and information for their employees. Phone lines are answered Monday, Wednesday and Friday, 9am - 3pm, and Tuesday 12 - 3pm. Calls are not answered live on Thursdays.
---
Learn more about how CCR&R can help your company develop employee-responsive child care programs and resources.