Community Action selects Renée Bruce as new executive director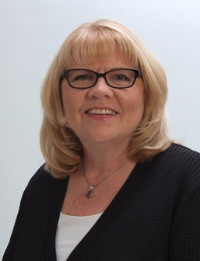 Hillsboro, OR – Sept. 3, 2015 – Community Action has selected Renée Bruce as the organization's next executive director. Bruce, who currently serves as Community Action's Director of Family & Community Resources, will succeed Jerralynn Ness, Community Action's executive director since 1984.
Community Action has served Washington County for 50 years, leading the way to eliminate conditions of poverty and create opportunities for individuals, families and communities to thrive. 
Bruce will assume the executive director position on November 1, 2015. "Jerralynn Ness will be officially retiring from Community Action on January 1, 2016," said Richard Odell, Chair of Community Action's Board. "During the interim period, she will be available to the organization and the Board to assist with special assignments."
"After a thorough succession planning process and rigorous review of candidates, the Board of Directors is pleased to have found the best individual to assume leadership of this organization," Odell said. "Renée has a track record of accomplishment and strong leadership. This, combined with her integrity, passion, deep organizational knowledge, strategic thinking, understanding of poverty and institutional tenure makes her uniquely qualified to lead Community Action successfully into the future."
"Recognized as a respected and trusted leader, Renée is the best choice from a pool of highly qualified candidates," said Ann Barr-Gillespie, vice-chair of the board. "She has been an accomplished advocate for the poor, with over 25 years of Community Action experience managing programs that address the causes and conditions of poverty in Washington County and create opportunities for people and communities to thrive."
"I'm thrilled that I will have an opportunity to lead this remarkable organization of talented and dedicated individuals," Bruce said. "I'm also honored to be following in the footsteps of Jerralynn Ness, a truly exceptional person who has helped guide Community Action with great skill and empathy for nearly 42 years."
Bruce, who lives in Beaverton, holds a Bachelor of Science Degree, with Honors, from Michigan State University in child development and elementary education. From 1972 to 1989, she held a variety of childhood care and education positions in Minnesota and Michigan. She joined Community Action in1990.

For the past 15 years she has been Director of Family & Community Resources, responsible for the overall management of the majority of Community Action's program areas including: Child Care Resource & Referral, Family Development, Housing and Homeless Services, Energy and Emergency Rent, Information and Referral and Energy Conservation.

Bruce has also served on Community Action's Senior Management Team, participating in decision-making, strategic planning and establishing agency policy direction. 

Bruce is on the Board of Directors of the Community Housing Fund, the Northwest Regional Education Service District and CASH Oregon. She is also chair of the Washington County Anti-Poverty Strategies Committee.

Ness expressed confidence in the board's choice of Bruce. "Renée is highly motivated by our mission, deeply trusted by our staff and well-known and respected in the community for her numerous leadership roles," Ness said. "With 25 years of experience in our organization, 15 at the Director level, she understands and has demonstrated the leadership required to move the dial on reducing poverty, and has played a key role in our achievements. Renée is fully qualified to serve as our Executive Director."
Community Action started serving Washington County in 1965, but poverty persists in the midst of plenty. Because of that, Community Action's goal continues to be to empower individuals and strengthen families by helping them find a path out of poverty. Its local work supports and aligns with a national network of agencies dedicated to the same goal.
 
Meyer Memorial Trust awards $250,000 grant to Community Action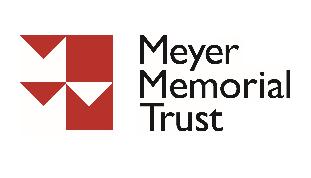 We are grateful to the Meyer Memorial Trust for awarding Community Action a $250,000 grant over three years to build increased outreach, education and fundraising capacity.  Read More
---
Homelessness: not just a Portland problem
---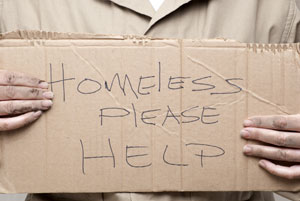 March 18, 2015
Disheveled and desperate, Isabel showed up at the Hillsboro Family Shelter pleading for help. She, her disabled husband and their two children were living in a spot buried in the woods in Forest Grove, so far unseen and undisturbed, she said. Somehow she got her children off to school most days, but times were hard for the whole family.
Poverty and associated ills are often seen as synonymous with big cities, but times are changing. Many suburban areas are now struggling with homeless residents, too, including Washington County, which has a well-deserved reputation as the economic engine of Oregon.
Homelessness in Washington County continues to remind us of work still to be done.
Preliminary results from the January 2015 Point In Time Homeless Census reports nearly 700 people homeless, living in shelters, transitional housing or places not meant for human habitation.
Family homelessness mirrors the population reported homeless in January 2014, with 39% of the homeless population reported as households with adults and children. Adult only (singles and couples without children) homelessness represents 56% of the homeless population, with unaccompanied youth representing 5%.
There's also an estimated 500 or more people who are living doubled-up with family and friends in Washington County. But for the shared housing situation, these people would be homeless, too, and add to our current homeless population.
In 2008, Washington County announced A Road Home: 10-Year Plan to End Homelessness. Despite the Great Recession, during the first five years of the plan, there's been of a 43 percent reduction in the number of homeless.
In 2014, a newly designed Community Connect system that operates as a single-point integrated system of care based on assessment of need for housing and services was implemented. The system, managed by Community Action, aligns 31 programs and more than 900 public and privately funded homeless beds managed by a network of public and private organizations.
For additional information on data and outcomes of the 10-Year Plan, please visit www.co.washington.or.us/homeless
---
Child Care News Release
---
August 8, 2014
WASHINGTON COUNTY CHILD CARE PROVIDERS HONORED
HILLSBORO, OR, July 15, 2014  - Training child care workers and connecting families with high-quality and affordable child care providers is one of Community Action's priorities. 
The State of Oregon has implemented a Quality Rating Improvement System (QRIS) designed to raise the bar on quality child care and ensure children are ready for kindergarten. Community Action recently honored child care providers in Washington County for their QRIS work and their commitment to continuous improvement.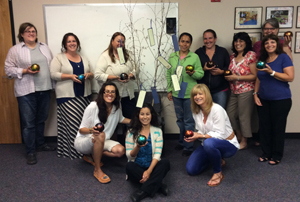 ---
United Way Awards News Release
---
July 11, 2014                     
FIVE WASHINGTON COUNTY NON-PROFITS PARTNERING WITH UNITED WAY TO BREAK THE CYCLE OF CHILDHOOD POVERTY
HILLSBORO, OR, July 15, 2014  - Washington County has a well-deserved reputation as the economic engine of Oregon. But an increasing number of county residents are living in poverty, unable to meet their basic needs for food, shelter, heat, utilities, clothing, transportation, health and child-care.
To change the equation, United Way of the Columbia-Willamette has chosen five impactful Washington County non-profits to participate in a major regional effort to break the cycle of childhood poverty. Also participating in the endeavor will be 25 other non-profits in Clackamas, Clark and Multnomah Counties.
The 30 non-profits, all of which serve low income and culturally specific communities across the metropolitan area, will come together in a collaborative 3-year "Community Strengthening" effort.
The five Washington County non-profits selected are:
Adelante Mujeres: For over 10 years, Adelante has served western Washington County by providing holistic education and empowerment opportunities to low income Latina women and their families, in order to ensure full participation and active leadership in the community.

Bienestar: Bienestar provides affordable housing and services for 500 Latino families in 11 multifamily communities.  Residents participate in the holistic Pathways from Poverty initiative offered free and onsite for children, youth, adults and families living in Bienestar properties.
Centro Cultural de Washington County: Centro's mission is to promote education and economic development, increase cultural consciousness, respond to community needs and celebrate understanding among the diverse groups of our community.
Community Action: Community Action leads the way to eliminate conditions of poverty and create opportunities for people and communities to thrive in Washington County.
Virginia Garcia Memorial Foundation: Virginia Garcia Memorial Foundation and Health Center provides high quality, comprehensive and culturally appropriate primary health care to the communities of Washington and Yamhill Counties with a special emphasis on those with barriers to receiving health care.
Each non-profit will be awarded up to $50,000 per year to complete the critical work of improving outcomes for low-income families and their children in the region. That could bring the total awards up to $1.5 million over the 3-year period of the project.
The non-profits will follow a  "collective impact" approach, part of United Way of the Columbia-Willamette's new strategic direction to leverage the expertise, resources, and effort of multiple organizations across the region in working together toward one common goal.
The non-profits will work together to create and participate in learning communities designed to share experiences, exchange data and information, and build collective knowledge around new and promising practices to improve outcomes for low-income families and their children.
Each non-profit has agreed to share its results through a common measurement framework, to work together on critical problems and innovations in the field, and to build a common knowledge base about collective impact on childhood poverty in our region.
"We are ecstatic to be collaborating with the outstanding organizations selected to be a part of our Community Strengthening cohort on breaking the cycle of childhood poverty," said Keith Thomajan, CEO of United Way of the Columbia-Willamette. "The issue of poverty is incredibly complex, with multiple facets; it's a far greater issue than any one organization can resolve alone. In utilizing the collective impact model, we are confident we can amplify and accelerate the impact we are making in our community specific to student success, family stability, and connected communities to give every child, regardless of their socioeconomic status, a fair chance at success. Quite simply, we are better together."
To learn more about United Way's Community Strengthening strategy and the other organizations involved in the effort, please visit:
http://www.unitedway-pdx.org/community-strengthening-investments
CONTACTS
Adelante Mujeres, Annemarie García, 503.992.0078 x 205, agarcia@adelantemujeres.org
Bienestar, Karen Shawcross, 503.693.2937 Ext. 104, kshawcross@bienestar-or.org

Centro Cultural de Washington County, Blair Schaeffer-Bisht,  (503) 359-0446 x23, bschaeffer-bisht@centrocultural.org

Community Action, Bill MacKenzie, 503-688-3377, whmacken@gmail.com

Virginia Garcia Memorial Foundation, Olivia MacKenzie, 503.352.8612 , omackenzie@vgmhc.org