Success Stories
At Community Action we know that when the right services are available at the right time, people can find a path out of poverty. We are honored to introduce you to some of the remarkable clients we have served, and to share their inspirational stories of hope and change.
Pregnant, sick, and without a home, Luciana turned to Community Action - and her whole family benefited for years to come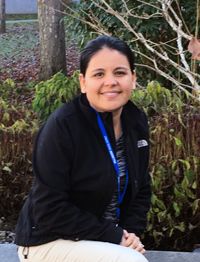 At the age of 24, Luciana found herself suddenly out of work, pregnant, and very alone in a new country. Her dream had been to come to the United States to learn English. She had applied for a job through a company that places nannies with families in the United States. Luciana thought that living with an English speaking family would be a great way to improve her English, and she loved working with kids. She was accepted into the program and placed with a family in Portland. Shortly after she arrived, her husband also found work and came to the United States. The young couple had sold everything they owned in Brazil in order to make this move to the United States.
After a few months in her position as a nanny, Luciana became pregnant. When her employer found out, they fired her, refused to pay her, and told her she had to leave. She had no money to pay for a flight back to Brazil. And now she didn't even have a place to live. She relied on the generosity of other immigrant friends who let her live with them until she could figure out what to do.
During the first few months of her pregnancy, Luciana suffered from severe, incapacitating nausea. She couldn't keep food down and knew she needed medical attention. But without insurance, she was afraid it would be too expensive. So Luciana suffered on her own for months– until she saw a flyer at the grocery store that said, "Are you pregnant?" That is how she learned about Community Action's Early Connections program. She called the number on the flyer which set in motion a comprehensive system of support that was a lifeline for her and her baby.
Community Action staff immediately got her on the Oregon Health Plan, so she could get the medical attention she desperately needed. With their help, she got medication for her debilitating nausea and other essential prenatal support during her pregnancy. 
While she was relieved to have the medical help she needed to ensure a healthy pregnancy and delivery, she was thrilled to learn that Early Connections didn't end there. Early Connections continues to support parents with ongoing home visits until the child reaches the age of 3. And it was the continued support from Cheryl, her home visitor, that really made an impact on Luciana and her family.
Cheryl came to Luciana's home armed with resources and information about how to support her baby's development. One of the most important things that Luciana learned from these weekly visits was the importance of reading to her baby. This focus on early literacy in the first three years of a child's life was new to Luciana, because it was not how her family raised her. Luciana took those lessons to heart and made sure to read to her daughter even before she could talk. She worked hard to engage in enriching literacy activities every day with her young child. She reflects back on that and says, "I have no doubt that Early Connections is why she does so well in school now. What if I had not exposed my child to early literacy? My daughter is in 5th grade and is reading at a 9th grade level!"
Cheryl's ongoing home visits over the next three years were instrumental in helping Luciana's entire family become economically stable. "Cheryl was my little angel. She connected me with everything that I needed. She supported my family. She helped me get a job. She helped my husband find a job. She helped me get my Child Development Certificate. She helped me with English classes. She helped me with resources for my daughter and got my daughter into Head Start…. Cheryl did everything you could possibly think of to help me. She met my family where we were." 
And because of that support, Luciana's family is now thriving. Luciana works for the Hillsboro School District as a Family Resource Manager where she is supporting families in need  - families going through many of the same challenges that she did as a young parent. Her husband also works for the school district while attending college. And both parents continue to support 10 year old Amanda by encouraging her love of reading and ensuring that she continues to get a high quality education. 
As Luciana looks back on the support she received from Community Action, she says, "I truly believe that Community Action changed my life, my husband's life, and my daughter's life."
There are many women in our community like Luciana who are facing pregnancy and parenting without the resources they need. But with the comprehensive support of Early Connections, these women can achieve economic independence, raise healthy kids, and truly thrive as a family. Will you support other women like Luciana by making a gift to Community Action?  Click the link below to make a donation.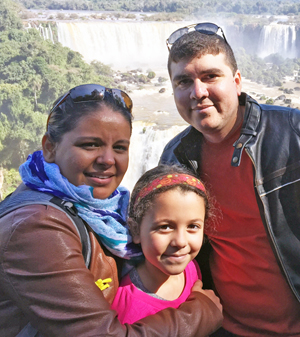 ---
Your support helped make Lynne's home safer and healthier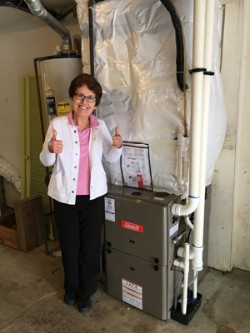 Lynne Yale is 73 years old and lives on a fixed income. She moved to Hillsboro 13 years ago because the cost of housing in her home state of California had gotten too high. During the first winter in her Hillsboro house, she noticed that the furnace was not very effective. If she put the thermostat at 68, it never got very warm and her heating bills skyrocketed. She couldn't afford to buy and install a new furnace, but she also couldn't afford the high heating bills caused by her old inefficient system.
So she tried to make do. She kept her thermostat at 60. She closed all the vents and doors to other rooms in the house in an effort to get more heat into her living space. Lynn is an artist and works with her hands. Using her sewing skills, she made a fleece band for her ears and a fleece cover for her nose to wear during the day. She wore fingerless gloves as well. She also used a space heater to try to take the edge off of the cold.
Even with all of this creative problem solving, Lynne had difficulty. Over time, her fingertips became red and swollen. She went to the doctor and was diagnosed with pernio, a skin condition caused by cold exposure. Her doctor told her to turn up her heat, but she couldn't do that given her circumstances.
Because of supporters like you, Lynne sought help from our Energy Conservation program. Our Energy Auditors came out to Lynne's house and found multiple problems. Her heat system ducts were broken, twisted, and leaking. She had little insulation in her attic. She had no fans in the bathroom - a situation that is conducive to mold growth.
Because of your support, Community Action was able to make the duct repairs, install fans in the bathrooms, blow insulation into the attic, and insulate pipes and duct work. But the best news for Lynne was that they were able to provide and install a new furnace. She was thrilled. She had no idea that a new furnace was even a possibility with this program.
Lynne is so grateful to be comfortable in her own home after 13 years of suffering with the cold. She now keeps her thermostat at 68, and the temperature actually gets to 68 throughout the house. She has discarded her homemade fleece wear, her skin condition on her fingers has cleared up, and she can now work on her art in a healthy environment.
Lynne is very grateful, "They made me happier, safer, and healthier… and now I can have company over!"
Her stay in the family shelter was brief, but the impact was long lasting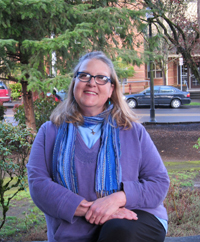 13 years ago, Jennifer Wengeler found herself in a position where she needed to ask for help. She was a single mom of a 12 year old. She worked hard but had a chronic illness that zapped her energy.
She found herself in a position where she couldn't afford housing for her and her daughter. Even though she was working, she wasn't making enough. She was getting work through a temp service, but she needed a permanent job.
With her illness, she didn't have the energy to work the temp job, look for a better permanent position, take care of her daughter, and keep a roof over their heads. She was afraid of ending up on the streets. She felt like she was out of options. That is when she found out about Community Action's emergency shelter for families.
Living in the shelter was a huge relief. She could let go of her housing worries and focus on her next step. With a safe place to live, she could turn her energy towards looking for a better job. Community Action staff supported her in her job search and in finding stable housing. Because she was in the shelter, she was able to save her income for first and last month's rent.
Jennifer landed a job at Winco as a cashier. The job came with medical benefits and the opportunity to accrue stock. With a secure job and move-in money saved, she and her daughter were finally able to get their own apartment.
Jennifer looks back on her time at the shelter as a major turning point. "You don't realize what a major impact it will have on your life." As someone who has worked hard her whole life, it wasn't easy to ask for help. But she is glad she did.
Her daughter has since graduated from college – the first in the family do so. And Jennifer has her own business as a professional organizer and house cleaner. She loves the work and being able to set her own hours helps as she continues to live with illness.
Jennifer has not forgotten the fear of being out on the streets. That is why she volunteers regularly to help the homeless. She serves as an overnight host at the Extreme Weather Shelter at the Forest Grove United Church. "I live a paying-it-forward kind of life," she says as she reflects on where she is now.
---
With your support, Sabrina became the parent she was longing to be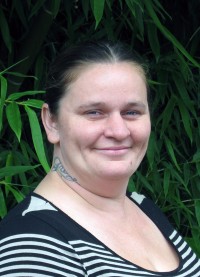 Sabrina Ersland was 24 years old and facing a prison sentence. Incarceration wasn't new to her. She had grown up in a dysfunctional home and spent much of her childhood, adolescence and young adult life in and out of foster homes, group homes, juvenile detention, and jail. But this time was different. She was pregnant.
Incarceration had become a pattern in her life offering her predictability and a certain amount of stability. But with a child on the way, she was determined to make a change. She desperately wanted to provide for her daughter what she never had as a child. "I didn't know how, but I was determined to give this child the life that I never got."
By the time she was sentenced, she had already had her baby. She woke up in her cell at Coffee Creek Correctional Facility and thought about her five month old daughter determined to make a change. But she didn't even know what responsible, positive parenting looked like. And she didn't know what she could do from the confines of her cell.
She soon received information about Community Action's Coffee Creek Early Head Start program. This early childhood education program is housed at the correctional facility and provides an opportunity for incarcerated moms to bond with their children, learn about parenting and child development, and helps them transition into the role of parenting upon their release. The children come twice a week to the early childhood classroom located at the correctional facility.
Sabrina got into the program when her daughter was 8 months old. The Community Action staff were able to help her understand what she was yearning to know - how to be a good parent. She soaked it all up and came away with a newfound set of parenting skills.
She learned about the educational importance of play and getting down on the floor to meet her daughter at her level. She learned about the importance of talking to her baby even before she was able to have a conversation. She learned about the different stages of child development and what to expect. Most importantly, she was given time to bond with her child so that the transition upon her release would be a smoother one.
As Sabrina approached her release date she was excited about reuniting with her daughter and had idyllic dreams about how those first few moments would go. Fortunately, the Community Action staff helped prepare her. The staff gently urged her to consider things from her daughter's perspective. Sabrina wasn't part of her daughter's daily home life and routine. Her daughter only knew her in the classroom environment. They prepared Sabrina for possible scenarios including rejection.
When the day finally came and Sabrina arrived at home full of anticipation, her daughter looked at her, turned around, and ran away. At this moment, the rejection hit Sabrina hard. But then she realized that she was prepared to handle this. Because of the program, she had all the tools she needed. Remembering the importance of meeting her toddler at her level, she immediately sat down on the floor. She worked to normalize the situation by chatting with the other adults in the room. And most importantly, she waited for her daughter to come to her.
While sitting and waiting, gratitude swept over her. She thought about all the parents who don't get the opportunity to learn what she learned, and she decided that she wanted to do something about it. She wanted to spend her life preventing other children from going through what she went through as a child. She committed herself to this cause and every education and career decision since then has been motivated by this goal.
Immediately after her release, she enrolled in PCC and earned an associate's degree. She then earned a bachelor's degree in sociology from Portland State University where she researched how to strengthen Head Start programs. She focused her research on Albina Head Start where both of her children were attending. She recently earned her master's degree from PSU where her research focused on the lack of parenting support for incarcerated fathers.
She is also now a proud member of the staff of Albina Head Start. It wasn't easy entering the field of early childhood education with a criminal history. But she went through an intensive screening process to get cleared and is happy to be working for the program that changed the trajectory of her own life.
She reflects on all she has done and says, "It is hard work, but you are changing outcomes of children's lives. If I can help at least one family not go through what I went through as a child - that's huge for me."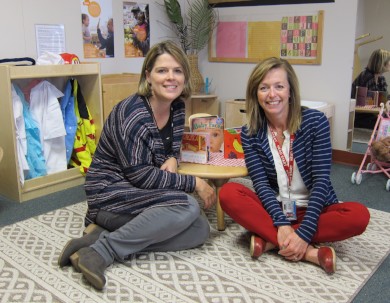 To support other women like Lynne, Jennifer and Sabrina, please click here to donate.