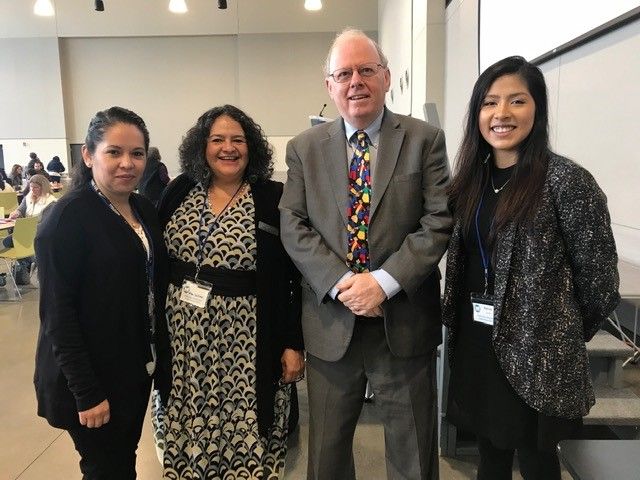 Ask any parent with a child under five years old and they will tell you how hard it is to find affordable, high quality child care. The data backs this up. According to a recent report from the Center for American Progress, 60% of Oregonians live in a child care desert. Community Action understands that early child care is a vital piece of our community's infrastructure, and our Child Care Resource & Referral (CCR&R) team works tirelessly to serve working families and children alike.
Where there is a need, there is also a business opportunity. In-home educators are responsible for providing almost 70% of Washington County's child care services for children. For these small business owners CCR&R serves as their professional development resource. This past November, CCR&R arranged for Tom Copeland, the nation's leading expert on the business side of Family Child Care, to visit Washington County and provide a training for early educators.
Copeland provided a training titled "Mastering Recordkeeping, Tax Preparation and Money Management" to sixty early childhood educators who are participants in our Employer Supported Network (ESN) and Focused Child Care Network (FCCN). The ESN is a network of high-quality programs committed to ongoing professional development that meet the child care needs for employees of participating corporations in Washington County. The FCCN is comprised of educators whose first language is Spanish, who are serving children furthest from opportunity and are committed to continuous quality improvement. 
The training was offered at no cost to the participants. Simultaneous interpretation and headsets were offered at the training in order to deliver the training in English and Spanish – more than half the attendees were Spanish speaking. Early educators learned how to keep essential business records, claim proper deductions and legally reduce their taxes. The training content also included updates on current IRS rulings affecting providers, how to calculate their Time-Space percentage to maximize deductions and what to look for in a tax preparer. This training represented a tremendous opportunity to our community of educators and our CCR&R team, working to support best practices in the care and education of young children, and supporting early educators as small business owners.