With your help, Head Start continues to support our most vulnerable kids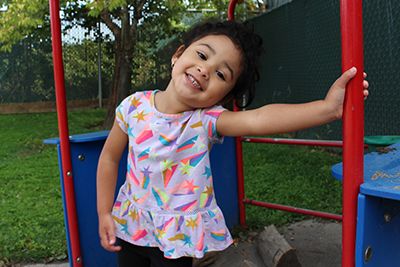 What do you do when you have over 900 low-income children relying on you for essential education and health services and you have to shut down all your classrooms? That's what our Head Start program was facing back in March when the pandemic hit.
We knew that time away from the classroom meant lost educational opportunities for young children (infant – 5 years) who were already at high risk. And we knew that it meant lost opportunities for healthy development without regular health screenings and referrals. We also knew that the impact of the pandemic would hit our low-income families hard. Many would lose income as they faced reduced hours, lay-offs, and an inability to work without childcare.
Your support helped with critical needs as the economic impact hit
With your ongoing support, our Head Start staff were ready to adapt and find ways to continue to support these young kids and their families. By personally calling each of the families, we learned that many were in fact struggling with a sudden loss of income. We worked to address their most immediate needs which were diapers and food. Our trained staff were also able to connect families to other critical resources such as health care, mental health care, rent assistance, and utility assistance.
Our dedicated teachers adapted to support education at home
Continuing to help meet these basic needs was only a first step. To ensure that educational activities essential to brain development during the early years would continue, we provided each family with a series of developmentally appropriate activities to do with their child each week. To encourage reading at home, each week's activities were based on a story for the family to read or listen to together.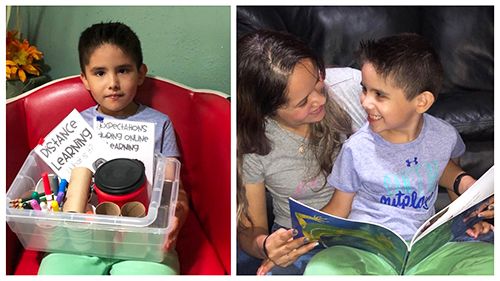 Head Start parent, Adriana Mendoza, and her son, Adrian, look forward to the new packet of activities each week: 
"Adrian really misses going to school. Every day he is so excited to look in the bin to see what activity his teacher has planned for him. I am so grateful to have new materials each week to keep him engaged and on track." 
Kids stay connected through the teachers' YouTube channel
Recognizing the strong bond that our children have with their teachers, we created a YouTube channel for teachers to share videos of themselves reading stories, singing songs, and leading science and art activities. Seeing their teacher regularly by video has been a powerful source of continuity and stability for the children.
"When everything is chaotic in the world and there's so much uncertainty, having an opportunity to see their teacher really keeps them grounded. It gives them a sense of stability that can help mitigate the trauma associated with their experience of COVID and the current race issues."      ~ Julie Novakowski, Director of Head Start, Community Action
Want to see it in action? Play the video below to see Teacher Shelby lead the kids through a science experiment. Will it sink or float?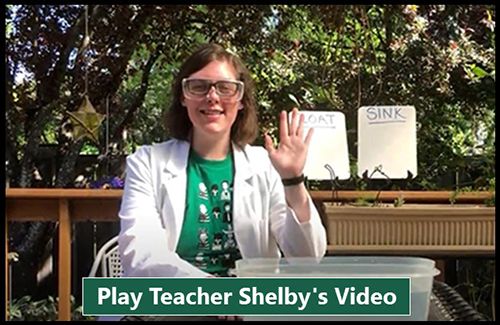 How have kids responded? This is what parents are telling us:
"My son just really loves to see his teacher, so we've been watching her video over and over."

"It's a great way to bring what they do in the classroom home and builds a good connection between the two."

"We love that we can re-watch the videos and lessons. We play the songs daily to build routine."
Preparing kids for a successful transition to kindergarten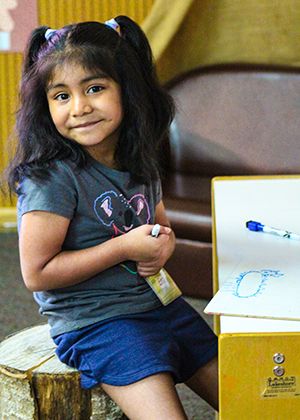 Looking ahead to the fall, we were concerned for our four-year-olds who will be transitioning to kindergarten. We know that learning gaps that exist in kindergarten persist and greatly affect a student's likelihood of graduating from high school. So when we found out that we could receive additional funding from the national Office of Head Start for a limited summer program, we jumped at the opportunity and prioritized the children about to start kindergarten.
This four-week program is serving 58 children with a curriculum focused on social and emotional development specifically targeting the stress and trauma caused by the current health and economic crisis. About a third of these students have special needs and through this program will receive special education services before they start kindergarten.
We are thrilled for this opportunity to ensure that when these kids walk through those kindergarten doors in September, they are prepared for success!
And we could not do it without generous supporters like you!