Utility Assistance
---
To qualify for Assistance
To Receive assistance for Utility help you must live in Washington County and meet the following income guidelines.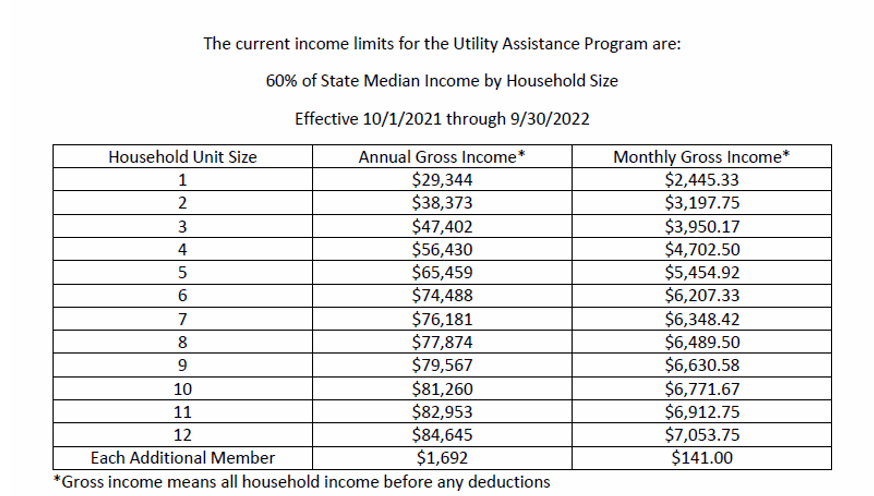 English application by CLICKING HERE. 
Para la aplicacíon en español haga clic aquí
Printable only applications click here
Aplicacíons para imprimir haga clic aqui
Can't print and want an application mailed to you? CLICK HERE  Please allow 2 weeks for delivery.
 IF YOU HAVE A CRISIS PLEASE CONTACT 503-615-0771 AND LEAVE A MESSAGE ON THE CRISIS LINE.
---
Heating or Cooling System Does Not Work
For households with non-functioning heating or cooling equipment, with no other viable heating or cooling alternative in the home, please contact our Energy Conservation department.
Check out the latest news below!
---