After being homeless for three years, Kira and her kids finally got into an apartment. The pandemic put all that at risk.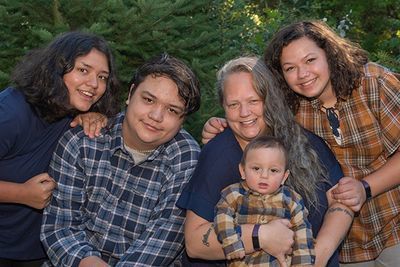 After battling an addiction that landed her in prison, Kira knew she needed to make serious changes in her life. It wasn't easy. After serving her sentence in 2016, Kira entered treatment, reunited with her children, found full-time employment, and focused on building a strong and stable family.
Despite her hard work, she still faced one problem that seemed insurmountable – finding housing. Even with all the progress she made, that criminal conviction haunted her with every rental application. She could not find a landlord willing to rent to her.
Without a home to rent, Kira was stuck paying the higher cost of staying in a hotel. But that wasn't sustainable on her wages. When money for the month ran out, she would arrange for her kids to sleep over at friends' houses, and she would sleep in her truck. Managing housing instability while trying to get her kids to school and keep her job left her stressed out and exhausted.
In November 2019, after three years of being homeless, she was elated when she found a landlord willing to rent to her. She no longer had to worry about where she and her kids were going to sleep each night. She no longer agonized over how to get her kids a warm meal or when they would get their next bath. She and her kids finally had a warm, safe home.
Then the pandemic hit, and Kira lost her job. She could no longer pay her rent and she was scared. She feared that they would end up back on the streets. And she was worried that if she lost this apartment, it would take years to find another place.
Kira found the help she needed at Community Action. With your support, we were able to pay Kira's rent for three months through our Emergency Rent Assistance program. Because of you, Kira and her kids kept their home during this difficult time, providing her and her family the stability they need to continue on a positive path.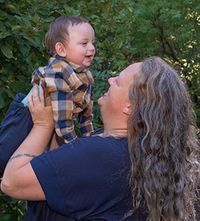 "I cannot stress enough how hard it was to get into my current place because of the criminal conviction. I knew it would be years before I could find a place that would rent to me again. For Community Action to step in and save this place for us was a Godsend." —Kira