Hope, Help & Change in Action
---
After living in a car for two months, Alicia knew she needed to find help for herself and her family. That's when she turned to Community Action's family shelter.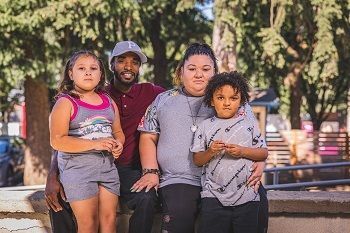 Alicia had been supporting her family for years working as a caretaker in a nursing home. But when her hours were suddenly reduced, she couldn't make her monthly rent payments, and she lost her home.
At first, Alicia and her kids were able to live with family and get help from friends. Soon though, that support ended and her only option was to live in a friend's car.
---
Jasmin wanted to make a better life for her daughter. Thanks to you, she found the support she needed to forge a new career path.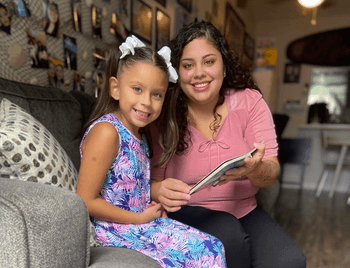 Throughout her childhood and into adolescence, Jasmin, one of ten siblings, lived with the struggle of poverty. So when she became a mom herself, she vowed to make a better life for her daughter. Because of donors like you, Community Action was there to provide critical support for career advancement that helped her break the cycle of poverty for her and her young family. 
---
Stories of Impact from 2021-2022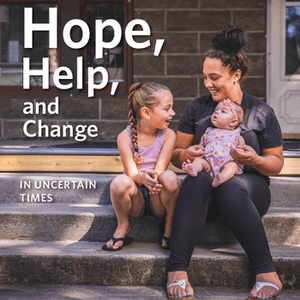 We have experienced unprecedented change over the last few years. But with your support, Community Action has been and continues to be on the front lines providing support that keeps families housed, keeps kids in school, and keeps food on their tables.
Read our 2021-2022 Impact Report to see how your support has made a difference.
---
Because of your support, Jeanne no longer dreads her home in winter.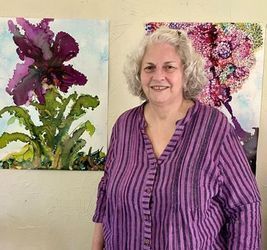 Jeanne's furnace of twenty years went out at the worst time – the middle of January. As a retired art therapist living on social security, she could not afford a new one. To make things worse, she suffers from debilitating arthritis that gets aggravated in the cold. As temperatures dropped, the cold affected her condition to the point where she had trouble walking. Thanks to supporters like you, the Energy Conservation team was able to restore heat to her home with a new furnace and new insulation.
---
When all looked hopeless, your support helped Jessica and her family find stability and a new path for success.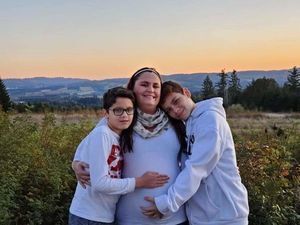 After summoning the strength to leave an abusive relationship, Jessica found herself in a very difficult situation. She was suddenly a single mom of two and she was expecting her third. Difficulties with her pregnancy forced her to leave her manufacturing job. Because of donors like you, Jessica received the support to keep a roof over her family's head, and was given the resources to launch her very own child care business, changing the trajectory of her and her family's lives.
Read more about Jessica's transformational story.
---
When crisis hit, your support kept Suanny on her path toward a better future.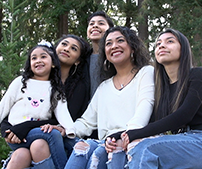 Suanny was working toward a better future for her and her kids through Community Action's Head Start and Whole Family Approach programs. When the pandemic hit, things got harder and she needed help with housing. Your support got her the housing she needed to keep her kids in school, complete her job training, and find a full-time job.
Read more about Suanny's inspiring journey.
---
After being homeless for three years, Kira and her kids finally got into an apartment. Then the pandemic hit, putting all that at risk.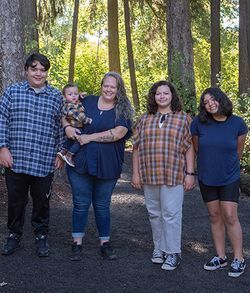 Kira turned to us for help when she lost her job due to the pandemic and could not pay her rent. She was scared as she faced the prospect of becoming homeless. Because of donors like you, Kira received emergency rent assistance. Kira and her kids are now able to stay safe and secure in their home.
Read more about Kira's journey.
---
Thanks to donors like you, Tina's unexpected car repairs didn't derail her family's progress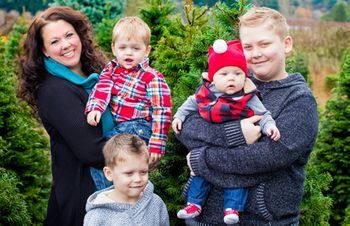 When Tina was faced with $2,000 of unexpected car repairs, she was at a loss. As a single mom of four boys including one with special needs, she had no other way to get them to their various therapy appointments. Fortunately, Tina was working with a Family Advocate at Community Action who helped her apply for funds from our donor supported Family Development Fund. With your donations, we were able to help Tina with her car repairs and keep her family on track.
---
Your support helped Patricia turn a devastating job less into a new career path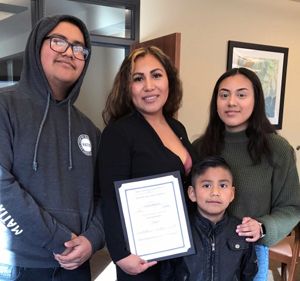 When Patricia lost her job, she also lost her apartment. She and her three children were facing homelessness and she fell into a depression. Fortunately, because of donors like you, Patricia was able to turn to Community Action and find the support she needed to get back on her feet. And she is thrilled to have also found a new, more rewarding career path in health care. 
---
Facing an uncertain future of being able to remain safely in their home, John and Ruth found help and hope at a critical time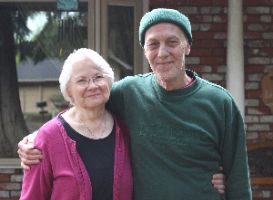 John and Ruth were a semi-retired couple living on a fixed income and caring for an elderly parent. With limited finances and aging appliances, the couple struggled to keep their house warm – and faced an uncertain future of being able to safely remain in their home. Because of your support, Community Action's Energy Conservation program was able to provide John and Ruth's home with the right upgrades and repairs – giving the couple help and hope at a critical time.
---
Facing homelessness with her daughter, Stephanie found the help she needed at Community Action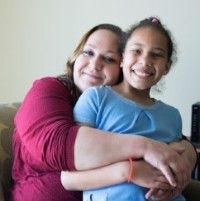 Stephanie was doing things the right way – she was working, maintaining good credit, and had a great rental history. But with rapidly rising housing costs she was priced out and homeless. She and her young daughter Teja would pack and move their belongings every day for six months. Read how, with help from Community Action, Stephanie regained stability in her life that enabled herself and Teja to thrive.
---
Her stay in the family shelter was brief, but the impact was long lasting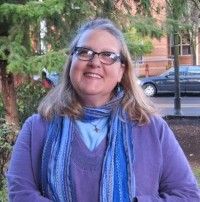 Jennifer was a single mom facing the unthinkable - sleeping on the streets with her 12 year-old daughter. Her options were running out, and she didn't know what to do. Fortunately she found the help she needed in our family shelter. Learn how having a safe place to live empowered Jennifer to turn her energy toward a long-term solution.
---
Your support helped make Lynne's home safer, healthier, and energy efficient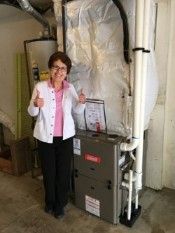 Lynne, a senior on a fixed income, suffered in her cold house for 13 years. After years of trying to make do with space heaters, blankets, and fleece for her ears and nose, her health began to suffer. She decided to seek help. Because of your support, Community Action's Energy Conservation program was able to do what was needed to restore heat to her home. To read more about how this support impacted Lynne's life, click the link below.