After living in a car for two months, Alicia knew she needed to find help for herself and her family. That's when she turned to Community Action's family shelter.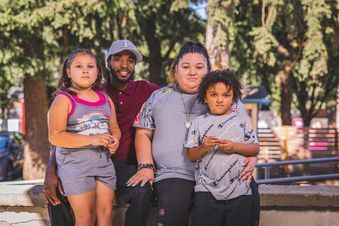 Alicia had been supporting her family for years working as a caretaker in a nursing home. But when her hours were suddenly reduced, she couldn't make her monthly rent payments, and she lost her home.
At first, Alicia and her kids were able to live with family and get help from friends. Soon though, that support ended and her only option was to live in a friend's car.
She was scared and stressed as she did her best to create normalcy for her kids. Her nights were sleepless. She had no way to cook meals, and it was challenging to give the kids the stable environment she knew they needed.
Thanks to donors like you, Alicia found relief at our family shelter.
Our family shelter is a haven providing a safe, supportive living space for families and partners them with a housing navigator to start the journey back to permanent housing.
With a safe place to sleep, a kitchen to cook in, and a stable living environment, Alicia was able to turn her energy toward finding a long-term solution.
With the help of our housing navigator, Alicia received rent assistance and secured permanent housing.
Her time at the shelter also inspired her to change careers. We are thrilled to be the lucky employer to hire Alicia. She is now working at the shelter where she is helping families the way she was helped.
Hear Alicia tell her story in her own words in our latest video.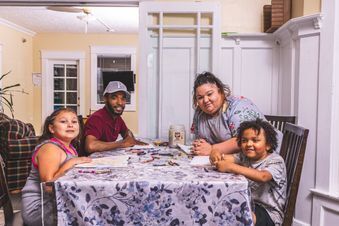 Today Alicia has a rewarding career, no longer needs rent assistance, and her children are thriving. She is so grateful. "Without Community Action, we wouldn't be where we are today."
Read more stories of how your support is making a difference.