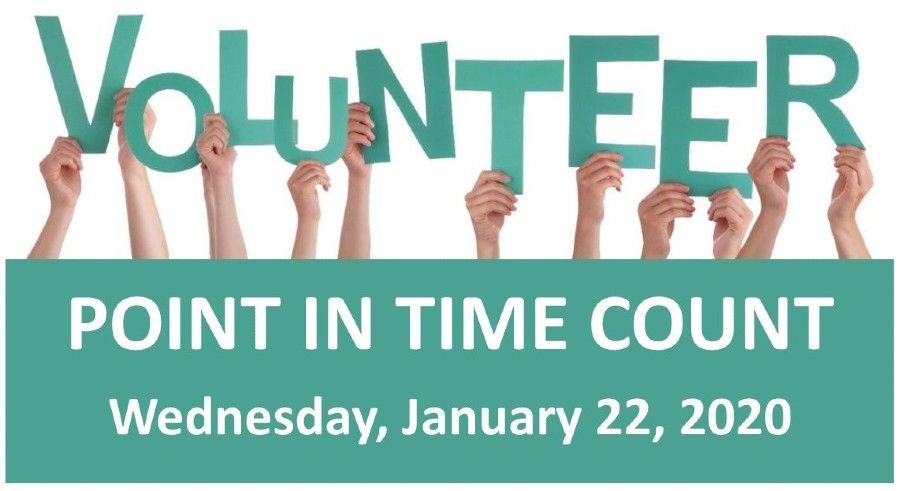 Point-in-Time (PIT) Homeless Count
The Point-in-Time (PIT) Homeless Count is an annual census of every homeless person in our community who is living outside during the last week of January. PIT occurs over the span of one week and is coordinated by members of the Continuum of Care and conducted with help from local volunteers.
PIT Counts will be held in the communities of Tigard/Tualatin, Beaverton, Hillsboro and Forest Grove/Cornelius on January 22, 2020. Volunteers are needed in conducting the counts in Tigard/Tualatin and Forest Grove/Cornelius. 
The purpose of the PIT Count is to gather data about homeless individuals (including demographic information) and report on the total number of people living outside. The snapshot of information that the PIT provides is used to inform housing policy decisions and funding commitments and to evaluate the effectiveness of current programs aimed at ending homelessness. 
The Point in Time Count also presents a unique opportunity to raise public awareness about homelessness in our community and connect homeless individuals with vital resources.