Financial Education Class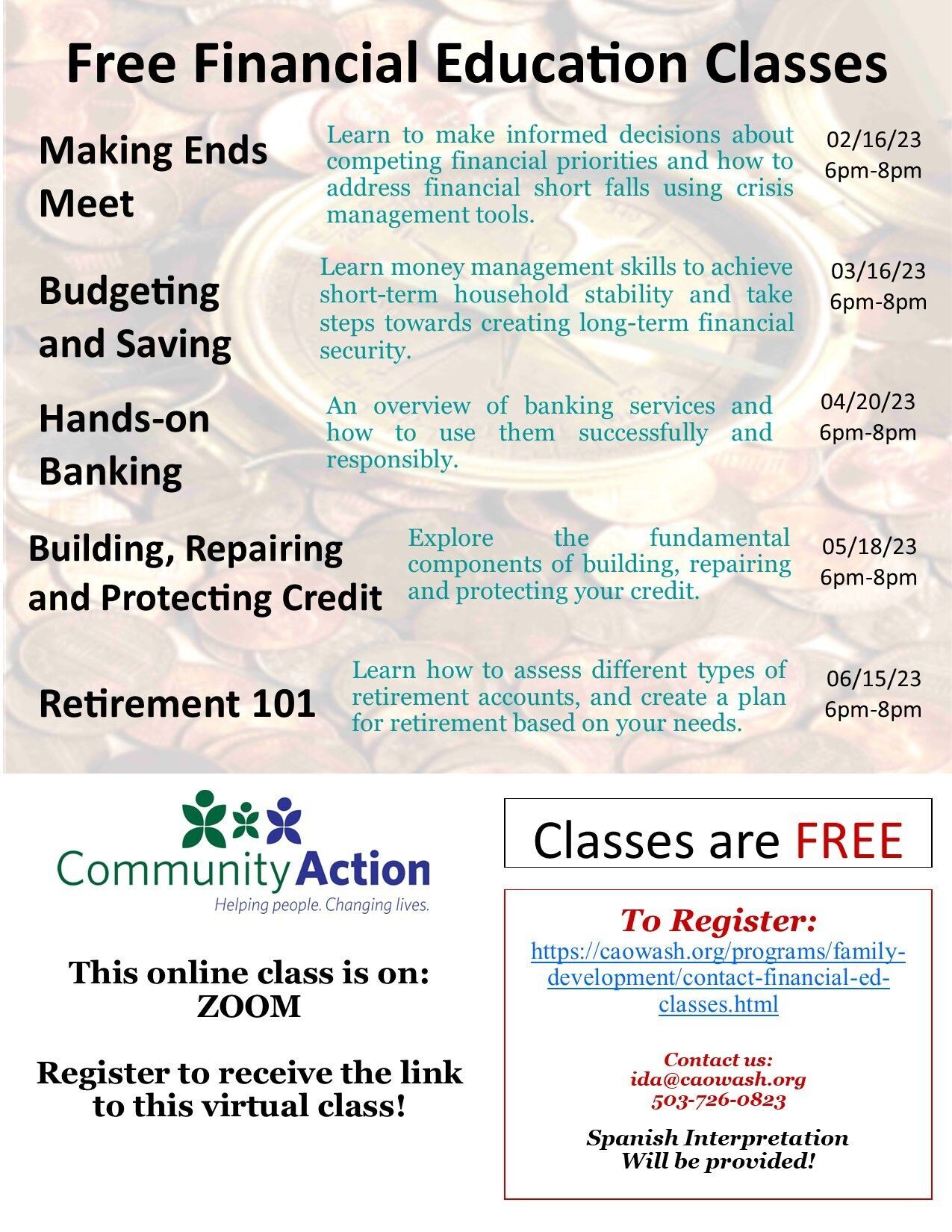 Thank you for your interest in our Financial Education Classes. Below is our schedule for classes in February - June 2023. The classes are online through Zoom. All classes are free.
Please register for our class here: https://caowash.org/programs/family-development/contact-financial-ed-classes.html
For more information, please call us at 503-726-0823 and leave us a message. We will return your call as soon as possible.