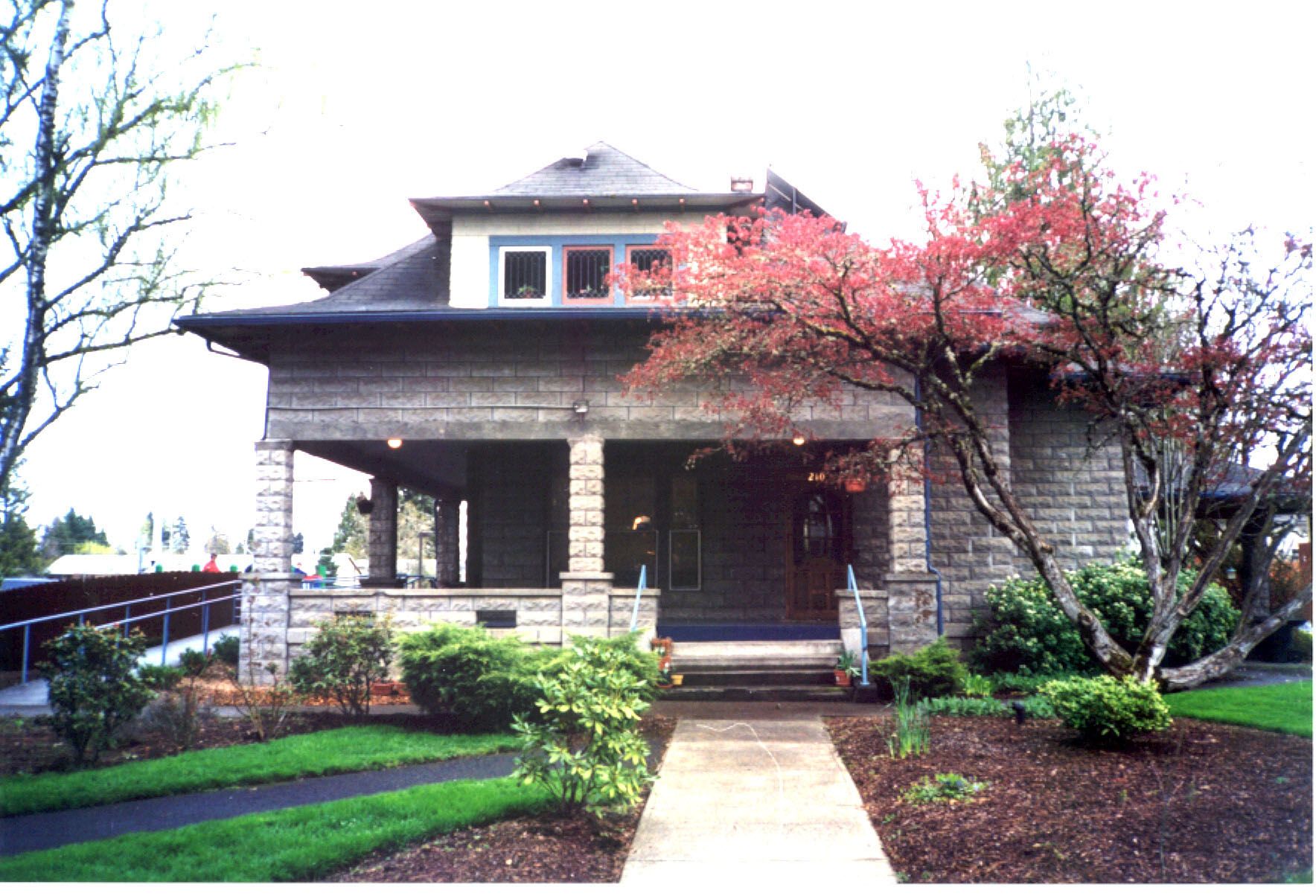 Tucked into a quiet residential neighborhood in Hillsboro sits our Family Shelter. Originally built by one of Hillsboro's early leaders, John Shute, in 1908, and listed as an Oregon Historic Site, the property was donated to Community Action in the 1970's and we have operated it as a family shelter ever since.
During a family's stay, our staff helps them make a plan to find permanent housing and address other needs that will support long-term self-sufficiency and stability. Families who stay at the shelter are welcomed in and are invited to make it feel as if it is their home. Time and again, we hear from former residents about how important this invitation was for their experience.
Additional services found at the shelter include the Children's Program which provides after-school support and activities for the children staying at the shelter, and the Emergency Food Pantry, Washington County's only food box program open during evenings and weekends.
With so many families served at the shelter, it's easy to imagine how much use it receives and how quickly things can wear out. Fortunately, we live in an incredibly generous community. Thanks to amazing lead support from the Home Builders Foundation-HomeAid Portland, Community Action is ready to make some much needed improvements to the shelter that will enhance the experience of the residents and expand capacity of services provided there.
The Home Builders Foundation-HomeAid Portland commitment goes beyond financial support, leveraging the experience and expertise of their membership. With the guidance of "Builder Captain" Joe Robertson, owner of Shelter Solutions LLC, the shelter will undergo a three-phased transformation this spring. This includes the addition of a new outbuilding to serve as a modern food pantry allowing clients access to better and fresher food. The work will then move inside as we add a bathroom to support the Children's Program, and completely renovate and reimagine the kitchen to better serve the forty plus families who use that space every year.
The fear of homelessness is one of the leading reasons why people turn to Community Action, and support for programs like our shelter are needed more than ever. Thanks to people like you, and partners like the Home Builders Foundation-HomeAid Portland, we are delivering hope, help and change one family at a time.