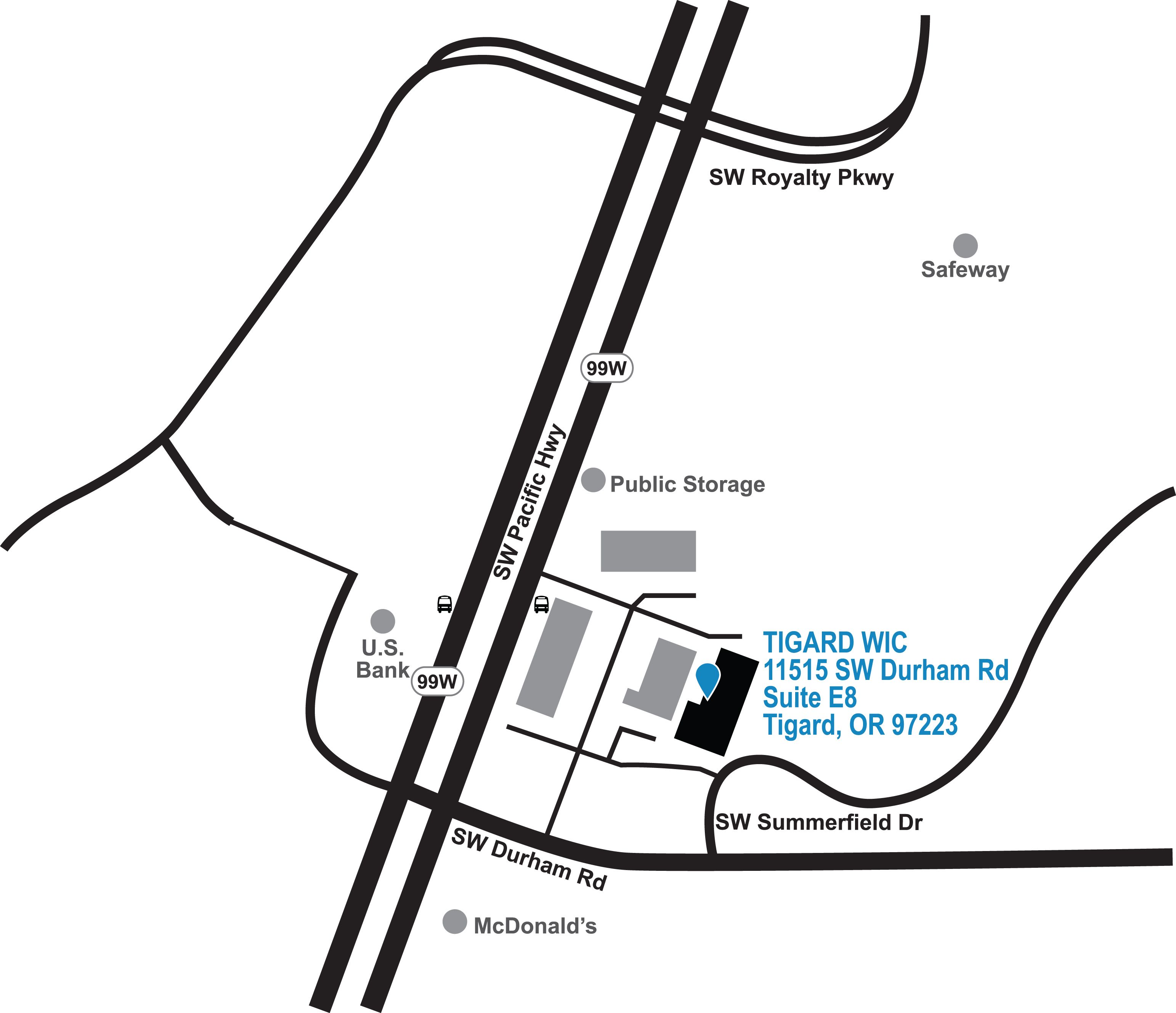 Washington County Public Health is relocating their Women, Infants and Children (WIC) program in Tigard. The new office will be located in the Willowbrook Business Center at 11515 SW Durham Road, Suite E8. The office is easily accessed by TriMet bus routes 93 and 94 on SW Pacific Highway (99W).
Tigard WIC will be closed September 19-24 for the move and will reopen for appointments at the new location on September 25.
In 2018, Washington County WIC served nearly 15,000 individuals at its three locations in Hillsboro, Beaverton and Tigard. The WIC program focuses on nutrition and support for low- to moderate-income pregnant women and families with young children. It includes breastfeeding support groups, nutrition education, and benefits for healthy foods available locally.
WIC will be sharing the new space with Community Action, which serves over 26,000 low-income Washington County residents every year. The organization provides life-changing services in early childhood development, energy assistance, family development and housing stability. To reach Community Action at the new location, call 503-648-6646.
Washington County Disability, Aging and Veteran Services will also occupy space at the new location. A Veteran Services Officer will hold office hours on weekdays to assist veterans in getting benefits and connecting them with resources. Call 503-846-3060 to make an appointment.
"Sharing space with these other organizations will allow all of us to serve people in a more holistic manner," says WIC Program Supervisor Tara Olson. "Connecting individuals and families directly with other resources will be much easier to do at this new location."
Individuals needing assistance while the Tigard WIC office is temporarily closed can go to the Beaverton or Hillsboro locations. For more information or to make an appointment, call 503-846-3555.
WIC is an equal opportunity provider.
Media Contact:
Wendy Gordon, Communications Coordinator/PIO
503-846-3634
wendy_gordon@co.washington.or.us