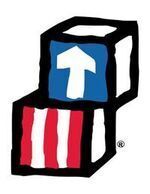 Connected Engagement
Connected Engagement provides opportunities for parents/guardians to engage in learning opportunities with their child while they wait for their child's classroom to be fully staffed and open. Each week, the Teacher will send home newsletters created to give information about child development and activities parents/guardians can do with their child to support that development.  One newsletter will contain activities focusing on the development of one or more of the following domains: Language, Literacy, Approaches to Learning, Physical skills (both small and big muscles), or Math.  The other weekly newsletter focuses on supporting the child's social and emotional well-being and the development of socials skills.  It even includes some ideas to support parent/guardian well-being too.  We sincerely hope families enjoy these opportunities to grow and learn together.
---
Community Action HS Learning Library
We also have our very own YouTube channel.  There are more ideas here for things to do with children created by our own staff.
Early Head Start Home Connections 2022-23
Home Connections 2022-23
Social Emotional learning Flyers 2022-23